With Pickleball gaining popularity in recent years, the market for must-have Pickleball accessories is also increasing. Millions of people around the world are now playing the game and there are hundreds of products on the market.
How do you know what to buy?
We've put together this article on must-have pickleball accessories. for beginners and veterans. We'll cover the essential gear that every player needs, as well as suggest products that Pickleball players swear by. 
Essential Gear for Pickleball Players
If you are a pickleball player, you know that having the right gear and pickleball accessories can make a big difference in your game. From paddles and balls to shoes and even sunglasses. The right equipment helps you play better, prevent injuries, and improves consistency. 
Here are some must-have essential gear and product recommendations for pickleball players:
Paddles
Your paddle is the most important piece of equipment when playing pickleball. There are many different types of paddles available though and they differ in shape, material, grip, weight, and—of course—price.
We've already made a list for the best pickleball paddles on the market right now, so you can check the detailed list there.

Onix Graphite Z5: The graphite face provides a great combination of power and control. Graphite is also a lightweight and durable material. 

Selkirk Prime S2: The Selkirk Prime S2 is FiberFlex paddle with a larger surface area than most.

Its unique shape provides a larger spot for hitting the ball, perfect for beginners.

Engage Encore Pro: Designed for advanced players, the Fiberglass paddle improves any spin you strike on the ball. It also comes with an extended handle length that multiplies power and spin for players.
Balls
Pickleballs are lightweight and have small holes, allowing for a slower and more controlled game. However, there are exceptions to the rule. Some players prefer heavier balls, while others use balls that are lighter and have more bounce.
The standard pickleball though is 2.9 inches in diameter and weighs around 0.78 to 0.93 ounces (22.12 to 26.46 grams). It's drilled with 40 holes and comes in several colors.
Onix Pure 2 Outdoor: This is one of the most popular outdoor pickleball on the market. Its patented two-piece construction and durable materials make it long-lasting and able to withstand outdoor play.

Dura Fast 40 Outdoor: The Dura Fast 40 is another popular outdoor ball that is known for its durability and consistency.

Jugs Indoor Pickleballs: For indoor players, Jugs is made to be soft and quiet. This won't damage indoor floors and won't make as much noise in a closed area.
Shoes
The best Pickleball shoes prevent injuries, be more comfortable, and make you feel faster. This is usually the last thing Pickleball players buy, especially if they're already using an old pair of rubber shoes that are doing the job.
However, if you want to play better, these are the benefits you'll get from proper shoes. Gum rubber outsoles for better grip, zero heel to toe drop for stability, and reinforced insole and midsole support.
ASICS Gel-Rocket 9: These shoes are a popular choice for pickleball players due to their great grip and support. Making them a top choice for quick and agile movements on the court.

Adidas CourtJam Bounce: The Adidas CourtJam Bounce shoes offer a lot of support and stability, and are known for their comfortable fit.

Nike Court Lite 2: The Nike Court Lite 2 offers a great combination of support and cushioning. Making it a great choice for players who need both.
Sunglasses
Pickleball is generally an outdoor game, so having a good pair of sunglasses to protect your eyes from the sun's glare is important.
The rule of thumb for buying sporty sunglasses is to look for the perfect fit, a good lens color, anti-slip nose pads, and UV-protection. Glare-reduction technology and improved color coverage is also important, but these features are a bit costlier.
Outside of this, you should also consider investing in a bottle of sunscreen if you're a regular outdoor pickleball player.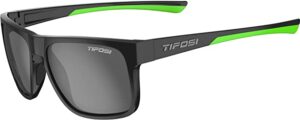 Tifosi Swick: Flat frame design with large square lenses. It comes with a wide range of lens options and has a neutral color filter. A popular choice for outdoor athletes.

Oakley Radar EV Path: Larger, curved lenses provide excellent peripheral vision. The lenses are also polarized for maximized color contrast.

Under Armour Igniter 2.0: Proprietary technology from Under Armor for enhanced visual clarity. Lightweight, five color options available, and is known to be durable.
Bag
A good bag to carry all of your stuff to the court and back is always a plus. If you're in the market for a bag, find one with lots of compartments, space, and is water-resistant.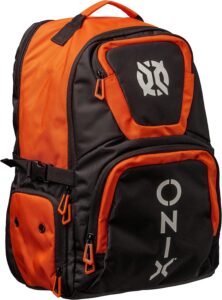 Onix Pickleball Backpack: Designed specifically for pickleball, the Onix backpack can carry up to two paddles with extra space for additional gear. There are five zippered compartments for balls, water bottles, sunglasses, and other accessories. Despite it's size, it's lightweight and easy to carry around.

Selkirk Pickleball Backpack: Sleek and stylish, the Selkirk backpack isn't designed to stand out. Still, it can fit up to six paddles comfortably if you don't include your shoes. It comes with small, zippered pockets for easy organizing.

HEAD Tour Team Pickleball Supercombi Bag: Also being able to hold up to six paddles, the Supercombi is comfortable and durable. It only has two zippered pockets though, so not a lot of compartments.
Finding the best gear for pickleball is important when you want to optimize your quality of play. If playing pickleball is your main form of physical exercise, positively rewarding yourself with better equipment is self motivating and fulfilling.
Not only does better equipment open up space for improvement, it's also a little trophy that shows your investment in the game. 
Other Accessories for Enhancing Your Game
Outside of the basics, there are other pickleball essentials in the market. These range from practice equipment, physical aids to prevent injury, and even paddle accessories to improve your paddle.
Grip Enhancers
Pickleball paddle grips are made to be used in different weather conditions. However, unless you're using an expensive paddle, your hand has probably slipped a few times when playing. 
Grip enhancers make your paddle grips extra sticky, without making your hand feel squeamish.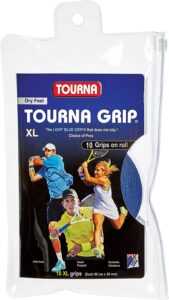 These products come in different forms, like sprays, powders, and even tapes. There are also corded grips, but we typically don't recommend those because of how hard they are to clean. No one wants a smelly paddle.
Protective Gear
Protective gear is a must-have for players who play on hard surfaces, especially for elders. Knee pads and sleeves not only protects your joints and skin if you fall, it also improves circulation around your joints. 
Wraps around your joints also reduce muscle vibration, which causes tiny tears in your muscle fibers.
All in all, knee pads with padding or simple arm sleeves go a long way for maintaining joint health and avoiding injuries.
Court Equipment
If you play on a public court or have a jagged setup somewhere else, consider buying some court equipment. Portable nets, court markers, and ball holders can help you set up your own pickleball court even on a tennis court.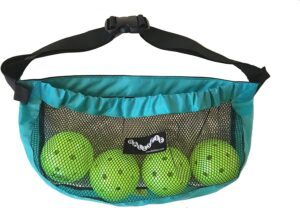 A popular choice is the PickleNet Portable Net System, which is lightweight and easy to set up and take down. Court markers like this allow you mark off the end zones of your court on pretty much any flat surface. 
Portable Net System
Similar to court equipment, portable net systems let you set up an outdoor pickleball court anywhere. At the park, your backyard, or anywhere else, portable equipment like this make it easy.
The Pickleball-X Deluxe Portable Net System is a great choice, as it's lightweight and easy to assemble, and comes with a carrying case for portability.
Fun and Functional Accessories
While essential gear and other accessories can greatly improve your game, adding some fun and functional accessories can make playing pickleball even more enjoyable. These accessories can also add some personality to your game and show off your style on the court.
Water Bottle
Staying hydrated during games is important, and having a durable, reliable water bottle can make a big difference. The Hydro Flask Wide Mouth Water Bottle is a popular choice among pickleball players. But, you can use pretty much any kind of water bottle available to you.

Vacuum-insulated tumblers like this are better for holding in cold beverages though. So, if you're out for a while and want something cold, get one of these.
Moisture-Wicking T-Shirt 
Cotton shirts stay wet for longer and are also heavier when you've sweat. Moisture-wicking shirts on the other hand are light, dries easily, and is much more breathable.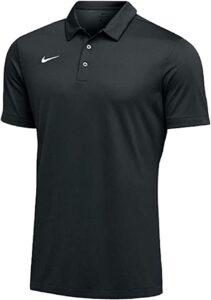 There are a ton of athletic shirts available on the market, even ones with a collar. The key note here is to buy shirts that are made from a reputable brand. Cheap synthetic fabrics can cause abrasions on your skin, especially if they're too tight.
Ball Machine
A ball machine is a great way to practice pickleball by yourself, and in some cases, can even be a form of relaxation or meditation. Because ball machines are so accurate, your practice will be much more consistent.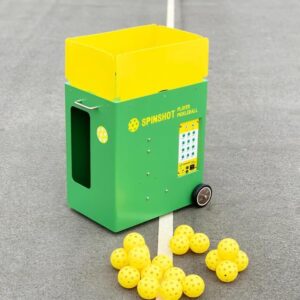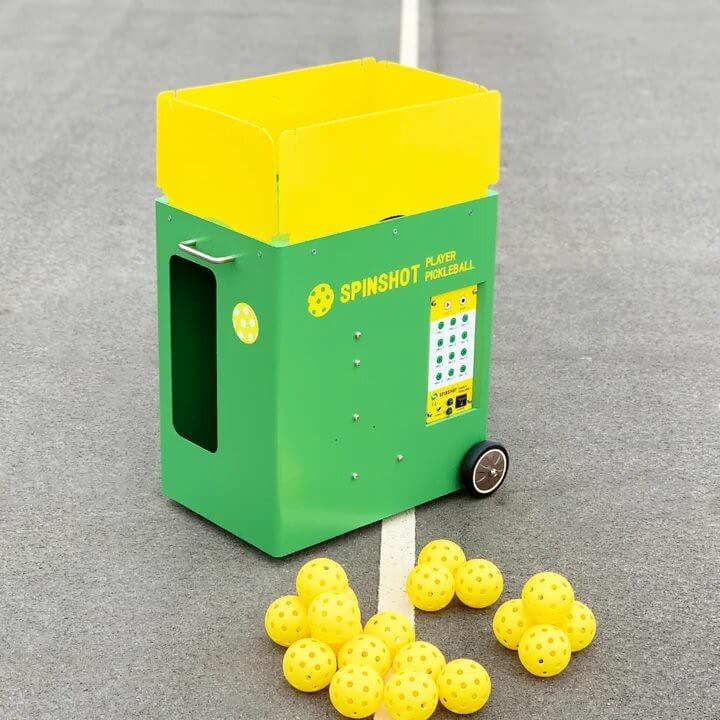 The Spinshot Player is a popular option, as it offers a variety of spin and speed settings, can be programmed with custom drills. It's also easily portable. 
How to Make Pickleball Accessories Fun 
Use a unique water bottle to show off your personality and stay hydrated during games.

Have a stylish bag, with at least a personable keychain, to show off a bit of yourself.

Wear a stylish pickleball t-shirt to add some fun and personality to your game.

Use a ball machine to practice and improve returning balls from uncommon angles.
Conclusion
These must-have pickleball accessories are everything you need to have a complete time playing pickleball. Everything from your bag, to reliable shoes, and even your shirt help you express your personality as a player and reward you for your hard work.
Not to mention that buying the right accessories encourages you to improve.
If you found anything on this article that caught your eye, let us know in the comments! Alternatively, do you have a pickleball accessory that we didn't list down? You've got to tell us.