In the market for the right paddle to perfect your pickleball game as a female athlete? Then this article is for you!
While it's generally known that pickle paddles are designed to be unisex, certain features allow some paddles to cater to the needs of women players more than others.
Today, we're reviewing the top 5 best pickleball paddles for women and discussing the most important features that can help affect performance positively. Let's get started!
How to Choose the Best Pickleball Paddle for Women
Before we give our recommendations for the best pickleball paddles for women, female players will need to consider these points first. Read carefully and think back on how these factors have affected your performance in pickleball thus far. You'll see why they're important!
1. Pickleball Paddle Weight
Pickleball paddles range in weight from 5.5 to 14 ounces. The paddle's weight is strongly influenced by its material, with wood paddles ranging from 7.5 to 14 ounces, and composite and graphite paddles ranging from 6 to 9 ounces.
So, which of these is the ideal weight for you? It all depends on the pickleball player's personal preference. Here are the pros and cons of different paddle weights.
Pros:
These paddles are under 7.2 ounces. Being lighter means they provide better ball control and faster reaction time, particularly near the net.
Cons:
While simpler to swing, a lightweight paddle don't absorb vibration too well, which might damage your wrist and elbow after too many hard strokes. Players who suffer from tennis elbow or pickleball elbow should avoid lightweight paddles.
Pros:
Midweight paddles typically weigh from 7.3 to 8.4 ounces, and therefore provide the best of both worlds—that is, a good balance of power and control. With these paddles, you'll be able to execute forceful serves and returns without the need for a rapid swing. They're ideal for dinks and top spins near the net.
Cons:
These paddles might be too light for some, but also too heavy for smaller players. For more powerful swings, you'll want to get a heavier paddle. But if you want more maneuverability, you should go for a lighter one.
Pros:
Players who desire power over control should use paddles above 8.5 ounces. These heavy paddles are usually constructed of wood and are good for boosting shot power.
Cons:
The added weight and power can create arm strain in the long run. That's why heavyweight paddles are best for slow hitters and players who regularly build strength in the gym.
2. Grip Size
The paddle's grip size is another aspect to consider. Paddle grip sizes tend to lie somewhere between 4 and 5 inches. Having a pickleball paddle with just the right grip size for you will give you a more comfortable and secure grip while playing. This reduces tension in your muscles, and minimizes risk of injury.
A thin grip is ideal for players with smaller hands who appreciate paddle control and comfortable gripping.
A standard grip size is more comfortable for players with bigger hands and may provide enhanced control for those with arm strength.
While a standard grip is optimal for most players, most women are built smaller than males. The average woman will therefore have smaller hands and consequently may prefer a smaller or thin grip size on their pickleball paddle.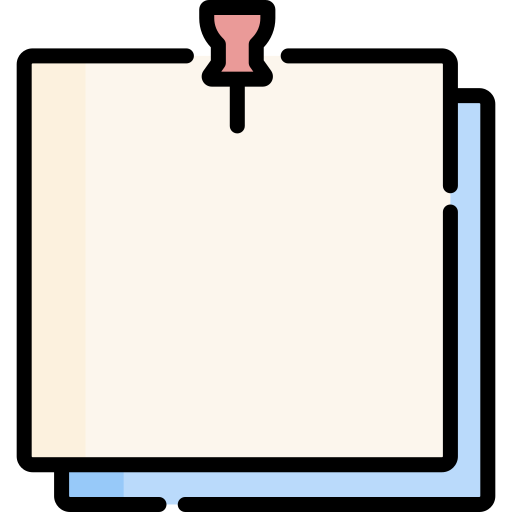 Remember: A grip that is too small will require you to hold on more tightly, which puts a strain on your muscles after prolonged, intense play. On the other hand, if the grip is too big, you'll need to exert more force and effort just to control your swings.
3. Edge Guards Vs. Edgeless
Pickleball paddles either have an edge guard or they don't. An edge guard is placed around the pickleball paddle face to hold the paddle's layers together. This protects the paddle from injury, especially if you frequently graze the ground while you're picking low balls. For this reason, edgeless paddles are more prone to peeling and damage.
Edge guards don't affect your game so this is totally a personal choice. But if you ask us, finding the right pickleball paddle for your plays can be quite challenging. Once you do find the perfect one, you'll want to protect it at all costs. So… edge guards all the way!
5 Best Pickleball Paddles for Women
With all those factors in mind, it's time to dig into our top five recommendations for the best pickleball paddles for women.
1. Franklin Sports Christine McGrath Pro Pickleball Paddles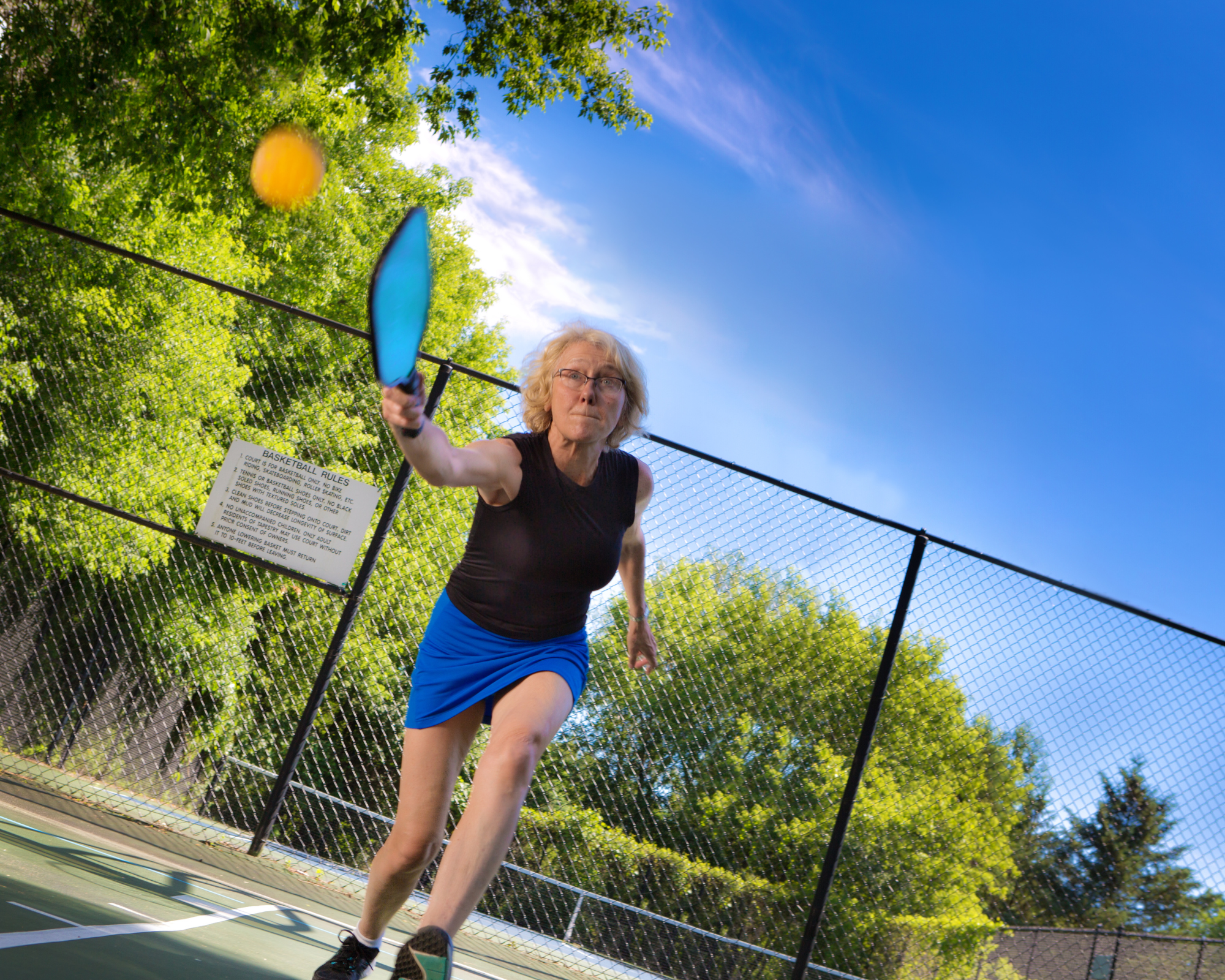 We're kicking off our list with a bang, with the Christine McGrath Pro Pickleball Paddle from Franklin Sports. As the name suggests, this pickleball paddle was designed by Christine McGrath, an accomplished female athlete and one of the top players of the sport. It caters to the needs of women while delivering premium quality.
Features:
Has a polypropylene core (13mm) to ensure maximum durability and power delivery.
It carries a fiberglass face finish on the surface with Max Grit technology to provide improved traction and control, allowing for a greater spin.
It weighs around 7.6 to 8.1 ounces.
It comes with a nicely cushioned grip for guaranteed comfort during long games.
It's certified by the USAPA and backed up with a 3-month warranty from the manufacturer.
Franklin Sport's Pro Pickleball Paddle by Christine McGrath is definitely an excellent choice for competitive female players looking for the best combination of control, spin, and precision.
2. Selkirk Amped Lightweight Pickleball Paddle
If you're in the market for a professional-level pickleball paddle that you can rely on in competitive games, you should consider the Selkirk Amped Lightweight Pickleball Paddle. It's not as light as other other lightweight paddles, but it's also not as heavy as other midweight paddles. It falls in the sweet spot between light and middleweight, which is ideal for most female players to handle.
Features:
It is equipped with a FiberFlex fiberglass surface and a thick polypropylene X5 core. This combination allows for an excellent spin, maximum control, and improved accuracy.
This paddle weighs between 7.4 and 7.8 ounces.
It offers long-lasting durability, which is essential to support you throughout extended training sessions and intense games.
USAPA-approved.
Has vibration dampening technology that helps players who suffer from tennis elbow or pickleball elbow symptoms.
It comes in a plethora of pretty colors—amethyst purple, sapphire blue, and Selkirk red.
The Selkirk Amped is built in the United States and has been used by class-A players such as Tyson McGuffin, Kaitlin Christian, Enrique Ruiz, and Joanne Russel. Whether you're a pro trying to sharpen your game, or an amateur looking to join the big leagues, the Selkirk Amped Pickleball Paddle will do right by you.
3. Prince Response Pro Pickleball Paddle
From the renowned brand Prince, we're looking at their Response Pro Pickleball Paddle. This unit is a lighter paddle measuring between 7.1 and 7.7 ounces, so it's ideal for handling by women athletes. In fact, the Response Pro is Simone Jardim's signature paddle that won her the Triple Crown in 2018.
Features:
Has a small grip circumference of 4 1/8 inches, which makes it fit for smaller hands.
It's covered by a 1-year warranty.
The 5.5-inch handle length also allows players to use both hands for two-handed backhands with ease.
The polymer Honeycomb core ensures high speed but also paddle control.
The fiberglass surface has a textured UV coating to boost grip.
Comes in red, seafoam, pink and blue colors.
The design of this paddle enables it to reduce unwanted vibrations and transfer more energy to your shots, enlarging the sweet spot and delivering more power (but this could use some work).
4. GAMMA Sports Neutron 2.0 Pickleball Paddles
Next up, we're talking about the Neutron 2.0 Pickleball Paddle from GAMMA Sports. This is one of the most popular options among beginner players looking to score a budget-friendly yet reliable deal.
The Neutron 2.0 pickleball paddle is a prime example that great quality and performance don't necessarily have to cost a fortune. It's even the most lightweight candidate on our list, measuring in at only 4 inches long, and 7 ounces in weight. Smaller ladies will be able to handle this paddle with ease.
Features:
The Aramid honeycomb core loads your two-handed shots with remarkable power and control.
The textured fiberglass finish of the surface lets you add a decent spin to your hits.
The Neutron 2.0 carries a cushioned grip to maximize comfort over long matches.
It also absorbs sweat to guarantee a firm hold.
Approved by the USAPA, and backed up by a 1-year warranty.
The Neutron 2.0 Pickleball Paddle by Gamma Sports is best suited for newbies and intermediates, but it does give a louder sound than other paddles upon hitting the ball.
5. Head Extreme Tour Lite Pickleball Paddle
Last but not least, the Extreme Tour Lite Pickleball Paddle by Head is a highly rated recommendation if you're after a solid, high-performing new paddle. This paddle comes in two colors, silver and yellow. And it features a unique diamond-shaped head that provides the ultimate control for each shot. It's a great option for intermediate players.
Features:
It weights just 7.2 ounces, and measures 4 1/8-inch long, so it's a fantastic paddle option for women.
The graphite surface delivers a nice spin.
It has a polypropylene honeycomb core (Optimized Tubular Core) that provides great feel and decent power.
The Control Stabilizer technology helps keep your wrist from over-twisting, even during the most impactful shots.
The Comfort Grip System ensures comfort and responsive touch.
Wrap Up
There you have it, our recommendations for the 5 best pickleball paddles for women.
These units range from beginner to professional levels, so you're guaranteed to find something that suits your skill levels and wallet. Also, while choosing the best pickleball paddle for women, consider your comfortable grip, the ideal size, grip length, and a high quality paddle.