Different sports require different types of movement. That's why it's important for brands to come up with unique gear for every type of athlete. In pickleball, we have unique paddles and, of course, pickleball shoes.
We can't use just any type of shoe in pickleball. There are shoes specifically designed for pickleball and the court that we play on. 
How are these shoes different? That's what we're going to talk about today. We'll also include a mini buyer's guide on the best pickleball shoes around.
What Shoes Are Good For Pickleball?
When looking for the right shoes for pickleball, you have to think about your play style and abilities. Do you tend to change directions quickly? Can you move side to side with ease and have great agility overall? You have to pick shoes that can handle these movements, and maybe even take these skills to a higher level.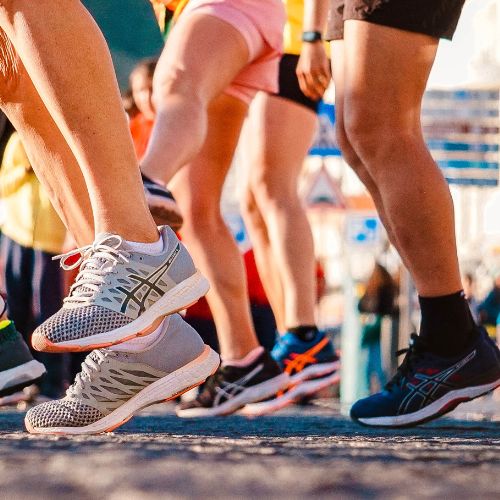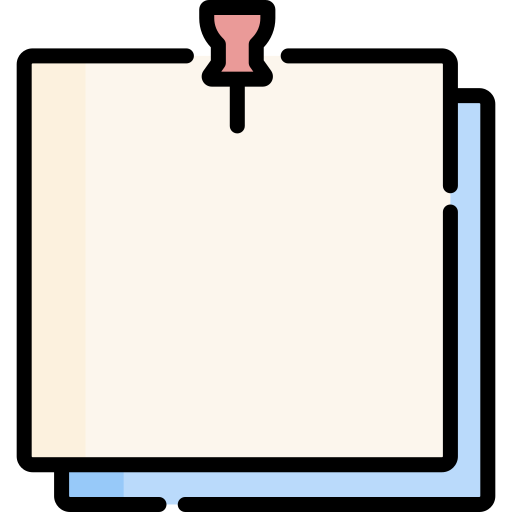 NOTE:
Having good shoes doesn't mean you'll automatically improve your game. Instead, think of them as an extension of your playing style. With proper training and quality gear, you can expect good games with fewer chances of injury.
Features That Make Shoes Good for Pickleball
To know what shoes are good for pickleball, you should look at a shoe's quality. There are a lot of qualities that make up a good pickleball shoe, but here are the most important ones to consider when buying a quality shoe for pickleball:
Durable
Explosive movement is crucial to getting from point A to point B quickly in a pickleball game. Some shoes can't handle sudden changes in direction, slides, and long usage. So, find a pickleball shoe that's durable and able to handle all that impact.
Lightweight
If you want to be quick and fast around the court, you'll want to avoid heavy shoes. They'll just add extra weight to your steps, so not only will you move slower, but you'll also tire faster. Go for lightweight shoes that help you glide across the pickleball court.
Good Traction
A shoe has good traction if it keeps your feet on the ground despite sudden changes in direction and quick movements. This helps to avoid slipping at any point in the game, which can lead to both minor and major injuries.
Cushioning
It's a big plus for a shoe to be able to absorb the shock in your jumps and steps while playing an intense game of pickleball. This helps reduce the strain on your joints and prevents fatigue and injury in the long run. This is why pickleball shoes have thicker or more protected soles compared to running shoes.
Best Men's Pickleball Shoes 
Although pickleball is a relatively new sport, it's become popular enough to catch the attention of apparel brands everywhere. Adidas, Asics, Sketches, and K-Swiss are just some of the brands that produce quality shoes designed for pickleball. 
We have a list of the best pickleball shoes for men—including what they're best for, and a comparison table of their pros and cons. We recommend checking them out at physical stores so you can try them out first before purchasing.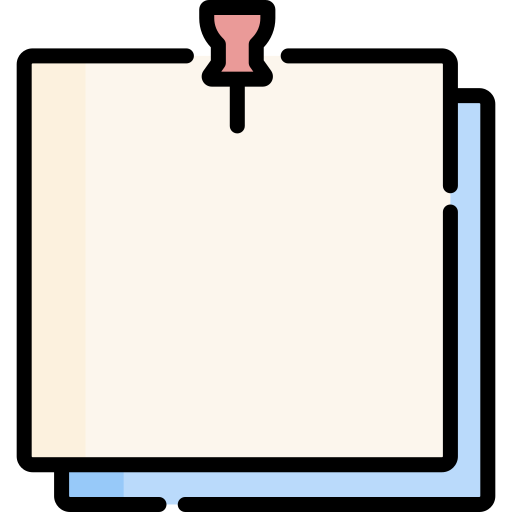 NOTE:
These shoes are designed for standard foot sizes, with some brands offering wider variations of the shoes. If you have relatively wide feet, it's best to size up or look for wide men's pickleball shoes. 
Best for Comfort
Skechers have always been known for their comfortable shoes. One of the best Skechers men's pickleball shoes is the Viper Court Pro – Pickleball, which boasts a supportive and breathable mesh upper with synthetic overlays and ULTRA FLIGHT cushioning. This is why we consider it the most comfortable pickleball shoe on the list.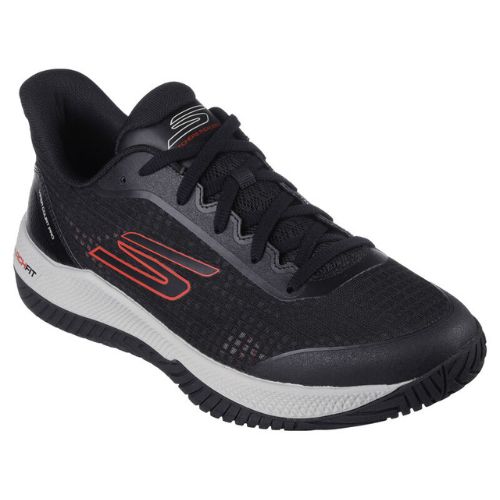 Aside from its comfort factor, it has a podiatrist-designed shape with a podiatrist-certified insole system called Skechers Arch Fit® that prevents knee pain through shock absorption that ultimately reduces stress on the knees. It comes in five different colors and patterns. There are also wider variations for players with wider feet.
| Pros | Cons |
| --- | --- |
| Very comfortable and has great cushioning. | High price-tag. |
| Comes in a variety of sizes, including wide and extra-wide variations. | The toe area is quite stiff and narrow, despite the wide description. |
| Quite simple and stylish and is available in different color schemes. | |

Unique features:
Podiatrist-designed shape made by using 20 years of data and 120,000 unweighted foot scans.

A responsive ULTRA FLIGHT® cushioning that keeps your feet comfortable.

Goodyear® Gold compound outsole ensures traction, stability, and durability.
Best for Durability and Stability
Asics has also broken into the pickleball apparel scene with their men's pickleball shoes—and they did not disappoint. The GEL-GAME™ 9 PB, one of its most prized designs, is a durable shoe that is designed for athletes who train and play non-stop 24/7.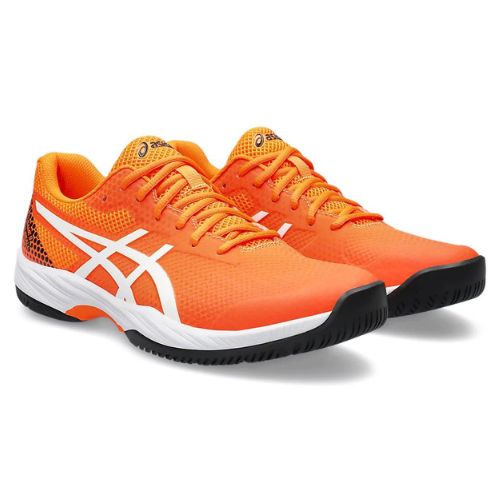 Its TRUSSTIC® technology in the midsole prevents excessive twisting and turning of the shoe. This not only improves the shoe's durability but also your stability and support. The shoe's synthetic leather overlays and polyurethane film keep you stable despite abrupt transitions and explosive movement. 
| Pros | Cons |
| --- | --- |
| Good airflow keeps your feet cool. | Has quite a narrow configuration, which might trouble players with wide feet. |
| Comes in a variety of popping colors that look quirky and attention-grabbing. | Due to its toughness, your feet might get hurt and cramped after long periods of play. |

Unique features:
Has an open mesh design that improves breathability

Synthetic leather overlays and a polyurethane film keep shoes intact after explosive movement.

GEL™ technology provides impact absorption and cushions blows.
Best Lightweight Option
The FuelCell 996v5 is New Balance's take on a lightweight pickleball shoe for men. The shoe weighs just 9.8 ounces and is composed of a lightweight FuelCell foam midsole that gives you a light, feathery feel when you step on the court.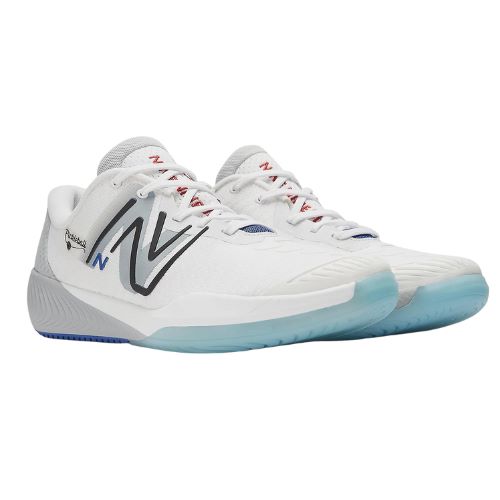 Although light, its NDure upper technology ensures a durable structure. Its NDurance rubber outsole technology prevents wear and tear in high-contact areas of the shoe. It comes in both standard and wide variations to cater to various foot shapes. It is the most expensive pair on this list, which is understandable as lightweight materials aren't cheap.
| Pros | Cons |
| --- | --- |
| Most stylish shoe out of the bunch. It provides good aesthetics when you step out on the court. | Hefty price tag. |
| One of the best lightweight shoes that helps you glide across the court. | Sells out pretty quickly, so you'll have a hard time acquiring it. |
| Durable due to its NDure technology. | |

Unique features:
FuelCell underfoot foam provides a spring on your step. 

A perfect combination of speed, rebound, and energy return.

NDure upper technology and NDurance rubber outsole ensure durability.
Best for Outdoor Surfaces
The K-Swiss Men's Express Light is a great all-around pickleball shoe for outdoor pickleball courts. It is equipped with an AOSTA 7.0 rubber compound outsole and DRAGGUARD protection in high-wear areas of the shoe to protect it from abrasions.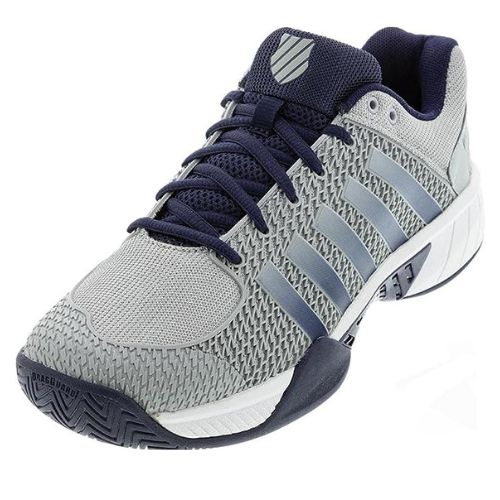 Its DURAWRAP feature provides an extra line of defense against toe-dragging and a 180-degree thermal plastic Plantar Support Chassis, which provides stability in the midfoot area. It comes in a bunch of different sizes and variations for wider foot shapes as well.
| Pros | Cons |
| --- | --- |
| Pretty cheap for a high-quality shoe. It is a good pickleball shoe on a budget. | Ideal for hard courts and clay courts but isn't recommended for indoor courts. |
| Comes in a variety of designs and sizes, including wide and extra-wide variations. | It feels uncomfortable at first and it takes a while to get used to. |
| An all-around shoe that is suited for new and experienced players alike. | |

Unique features:
The unique open-cell structure of OrthoLite foam manages the moisture system within the shoe to provide a cooler, drier, healthier feel to your feet as you play.

A 180-degree thermal plastic Plantar Support Chassis is designed to avoid injury stemming from the midfoot.
Under Armour Men's Charged Commit Tr 3 Cross Trainer
Best for Budget
Sports shoes are generally expensive, and pickleball shoes are no exception. If you're tight on money, we suggest looking for alternatives like cross trainers that possess the features needed for pickleball—such as durability and cushioning.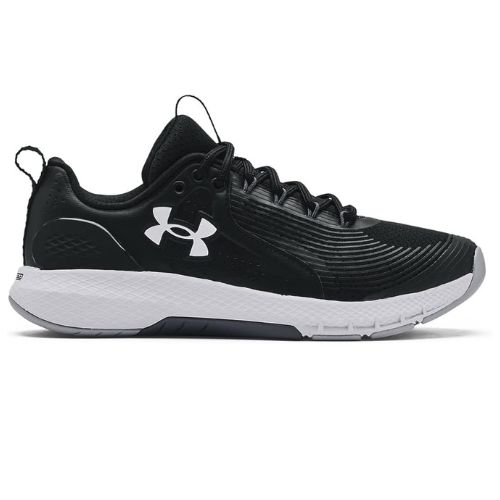 Under Armour has a cross-training shoe that works for a lot of sports, pickleball included. Its Men's Charged Commit Tr 3 Cross Trainer has good breathability with a dual-external heel which adds stability to your foot. It also has a charged cushioning midsole that absorbs impact and helps add a spring to your step. 
The best part? It's only $46 to $60 on Amazon!
| Pros | Cons |
| --- | --- |
| A good-quality option for a very good price. | Not specifically designed for pickleball so it might not be able to handle very high-intensity games. |
| Comes in a variety of designs and sizes while having wide variations. | The shoe itself is smaller than the indicated size. It's best to try it in person first or size up to be safe. |
| Can be used in different types of sports and training regimens, not just pickleball. | |

Unique features:
Its full rubber outsole with carefully positioned flex grooves helps add multi-surface traction and flexibility needed for pickleball.

Complete breathability is made possible by a lightweight mesh upper with textured overlay accents.
Men's Indoor and Outdoor Pickleball Shoes
It is important to note that men's pickleball shoes are not made for every playing surface. This is why there are various pickleball shoes that are good for outdoor surfaces and others that are good for indoor playing surfaces.
Men's Indoor Pickleball Shoes
Men's court shoes for pickleball, or indoor shoes, cater to the smooth court surfaces found in indoor venues. To counteract that smoothness, indoor shoes must have good traction and good foot support to avoid slips that could cause injuries. Traction is most important in quick movements since you don't really have time to establish your steps.
Men's Outdoor Pickleball Shoes
On the flip side, outdoor court surfaces are more rugged compared to smooth indoor courts. This is because of the external elements the courts are exposed to, such as dirt and the weather. With that, it is best to have shoes with larger tread patterns on the soles that will give you better stability on the court.
Outdoor courts also tend to be harder because they need to be able to withstand various weather conditions. So, find an outdoor shoe with good cushioning to reduce the strain the court brings to your lower extremities, particularly your joints.
Pickleball Shoes vs. Tennis Shoes
There's actually little to no difference between tennis shoes and pickleball shoes, especially for outdoor courts. Tennis and pickleball shoes are identical in terms of structure and quality. 
This is because outdoor tennis courts are made up of the same material as outdoor pickleball courts. Outdoor pickleball shoes and tennis shoes need to be durable enough to withstand the gritty and rugged surfaces of outdoor courts.
Indoor pickleball shoes are a different matter. The courts are more similar to volleyball courts rather than indoor tennis courts, which feel like outdoor tennis courts. Indoor pickleball shoes need to be stable, with enough traction to help navigate the smoother surfaces of indoor pickleball courts. 
To sum everything up: You can use tennis shoes or outdoor pickleball shoes for outdoor pickleball games. But for indoor pickleball games, you'll need to find indoor pickleball shoes.
Are Running Shoes Good For Pickleball?
Running shoes can be good for pickleball if they possess the qualities needed for pickleball, which we mentioned earlier. These are durability, stability, lightweight, and comfortability. You can also add good insole support and impact absorption to the list.
Remember, shoes are made to withstand the demands of a certain sport. In pickleball, quick movements and sudden changes of direction are common, so your gear should be able to handle all that. Not all running shoes are durable, and not all are stable enough to handle abrupt changes in direction. 
So, be extra careful when choosing a running shoe for pickleball. We recommend going for shoes that are designed for pickleball instead.
Do You Need Special Shoes For Pickleball?
You don't really need special shoes for pickleball. But you do have to make sure they have the needed qualities to keep up with the demands of the game. Find a pair that is durable, with good traction and stability, but also comfortable and light enough for you to wear with ease.