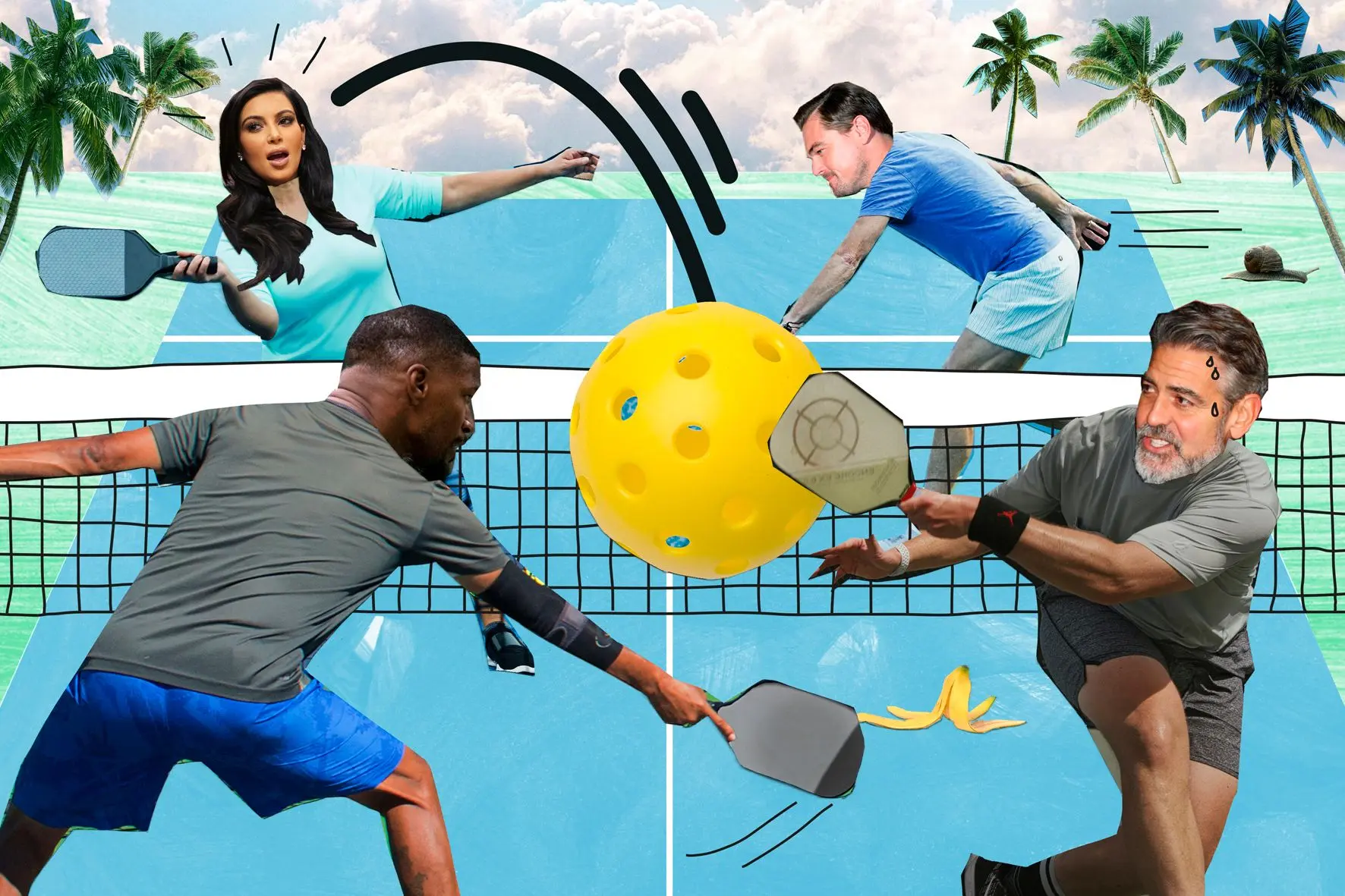 As one of the fastest-growing sports in the United States and the world, the popularity of pickleball doesn't need emphasis. One big reason why the sport has become so popular is that there are many celebrities who play pickleball.
Some promote it, some follow it, the majority play it. The latter is what we will cover in today's article as we talk about the 10 celebrities who play pickleball.
Celebrities Who Play Pickleball
Yes, this racket sport can also be appreciated by Hollywood stars and other people from various walks of life. Let's check out who these celebrities are!
1. George and Amal Clooney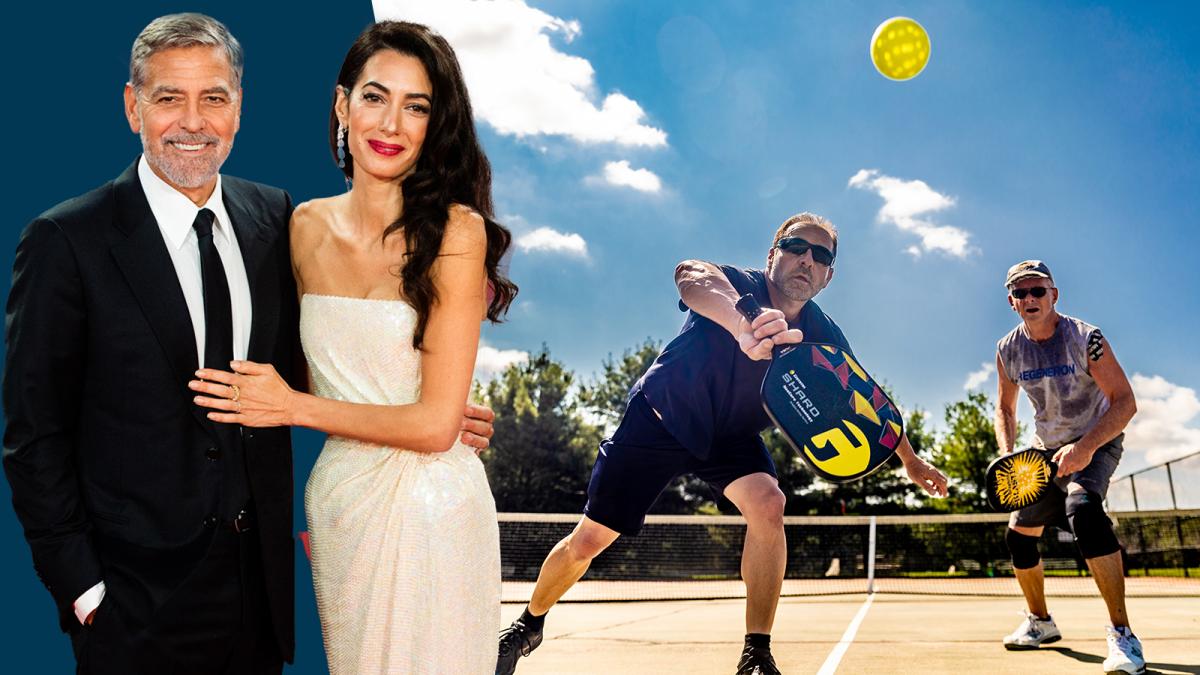 One of Hollywood's most famous power couples, George and Amal Clooney are die-hard pickleball enthusiasts. Not only do the superstar and his barrister wife enjoy playing pickleball, they actually have a court in their Los Angeles residence.
According to his interview with Parade, Clooney admitted that his spouse is the better pickleball player. He said that she "just beats the hell out of" him, winning about 4 out of every 6 games they play against each other.
2. Leonardo DiCaprio
Is there anyone who doesn't know this man? This star actor/producer/environmentalist is among the most renowned names in the Hollywood film industry today. From his iconic roles in Titanic and Wolf on Wall Street to his legendary performances in The Revenant and Inception, you just can't escape the man's brilliance.
Well, this Oscar winner also happens to be a huge pickleball enthusiast. According to Vanity Fair magazine, DiCaprio is one of the celebrities who play pickleball every day.
3. Doug Elin
Heard of Entourage? You probably have if you didn't live under a rock between the years 2004 and 2011. The TV sitcom took the country by storm, and Doug Elin is the man to thank for it.
Phil Mickelson, the American golf Hall of Famer, is the one who introduced Elin to the sport. Now, Doug Elin has reportedly become obsessed with pickleball, so much so that chooses his vacation locations depending on whether or not there's a pickleball court nearby.
Not only can Elin write amazing scripts, but his pickleball game is on fire as you can see in this video. He admitted in interviews that he wants everyone in the world to play pickleball and that he wishes he had gotten into it much sooner.
4. Matthew Perry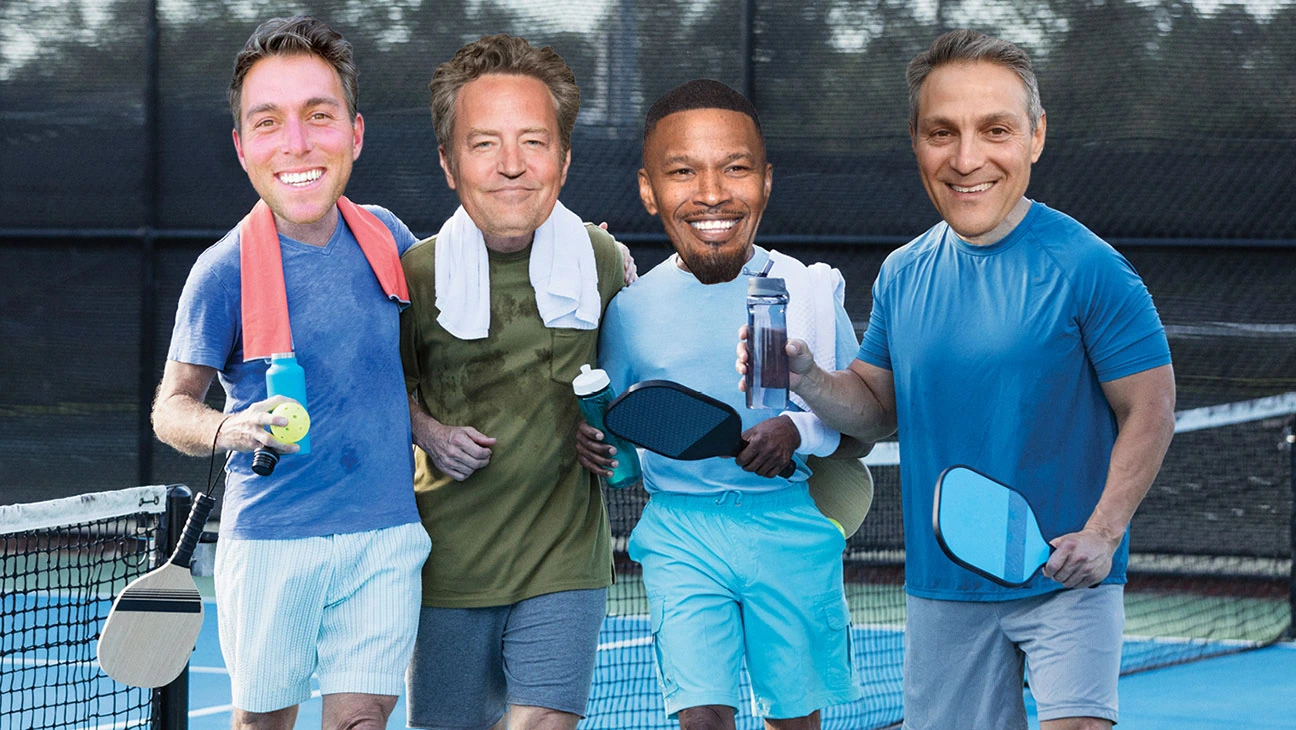 Matthew Perry, known globally for his performance as Chandler Bing in the legendary sitcom Friends, is a hardcore celebrity pickleball player and fan. The actor is absolutely in love with the sport.
Matt Manasse is one of the best players in the game and the person who coaches Matthew Perry, Larry David, and other celebrities. According to him, Perry hits the pickleball court every day.
In a recent interview with Parade, Perry confirmed this and even used his signature sense of humor to joke about how he wishes the sport had a different name. In the same interview, Manasse commented on Perry's impressive progress and how he's using pickleball to get fit.
Of course, thanks to the actor's full-blown tennis background, the transition was a rather easy mission.
5. Chase Utley
Chase Cameron Utley (sometimes called "Silver Fox" or "The Man") is a retired American professional baseball player.
He joined the list of celebrities who play pickleball after retiring from baseball, and currently hits the court at least once a week. He loves that pickleball gives him all he needs as an athlete, from strategy to hand-eye coordination to competition.
Chase also appreciates that the sport doesn't discriminate based on skill or age. Just about anyone can play it, even people in wheelchairs.
Utley often plays with his wife (he describes her game as "killer"), kids and friends. He encourages everyone to have a go at pickleball.
6. Bill and Melinda Gates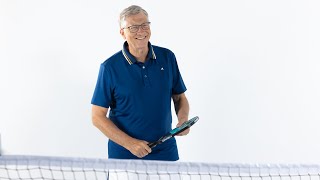 One of the richest and most innovative people on the planet, Bill Gates is yet another celebrity pickleball fan. The co-founder of Microsoft and dedicated philanthropist sparked his love for the sport long before it became a hot trend.
This post on Gates' Instagram page shows how proud he is of his 50-year-old relationship with pickleball and how big a fan he is. He says it's now all the rage, but it used to be just a "little-known sport with a funny name".
In fact, his wife Melinda Gates talked about how the couple is a huge fan of pickleball. She even recalls: "one of the things Bill was so excited to teach me when we were first dating was pickleball".
To this day, they still play together to have fun and unwind.
7. Michael Phelps and Larry Fitzgerald
Michael Phelps and Larry Fitzgerald love playing pickleball. In fact, they devote a portion of their leisure time to playing pickleball and promoting pickleball globally.
The vastly decorated Olympian and the Former NFL competed together in the 2022 Professional Pickleball Association (PPA) season-opener.
8. Al Roker
Al Rocker, or Albert Lincoln Roker Jr., is a well-known name in every household in the United States. NBC's Today's weather anchor loves to play pickleball, saying that it pairs perfectly with his physical activity needs as an older person.
9. Bill and Giuliana Rancic
Giuliana DePandi is an E! News anchor, and Bill Rancic is the the first-ever winner of "The Apprentice". The couple have been married since 2007 and have been pickleball fans since they were introduced to the game several years back. They even played competitively in tournaments, managing to win some of them.
The Rancics love how they can make pickleball into a family activity.
10. The Kardashians
Last but not least, the Kardashians are part of the celebrity pickleball fanbase. On their popular reality show, a 2019 episode included footage of sisters Kim and Khloe facing off in a "not-so-friendly" pickleball match.
Other Celebrities Who Play Pickleball
Other big names in the entertainment and sports industry who hit pickleball courts include Ellen DeGeneres, Andy Roddick, Andre Agassi, Jenna Bush Hager, Jillian Michaels, Amanda Peet, Stephen Colbert, and Gary Vaynerchuk.
In this video, Jenna Bush Hager, the daughter of the former US President George W. Bush, describes how the whole Bush family and their close friends participate in pickleball tournaments.
Amanda Peet revealed at one time that she had developed pickleball elbow (like tennis elbow) due to excessive play.
Gary Vaynerchuk recently purchased a Major League Pickleball team. He aims to have a significant effect on the sport in the coming years.
You would assume that former American tennis stars would shun such a "inferior" sport, yet the opposite is true! Andy Roddick and Andre Agassi like competing against one another and even other celebrity athletes.
Given the similarities between tennis and pickleball, it is no surprise that former tennis players have joined the list of celebrities who play pickleball.
Wrap Up
A lot of big names and celebrities enjoy playing pickleball. Like everyone else, these famous personalities have a ton of reasons for enjoying pickleball. With professional matches appearing on big networks like CBS Studios and the presence of celebrities, I'm certain the game will continue to expand dramatically in the coming years.